Exhibit Design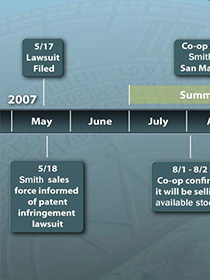 Quality graphic design is the foundation for successful visual communication. Visual Forensics designers are formally trained and have over 15 years of experience in the production of graphics for a variety of legal demonstratives:
PowerPoint Slides for Legal Presentations
Trial Boards for Litigation
Case Specific Timelines
Charts & Graphs
Original Illustrations
Custom Graphics for Video and Animated Productions
We can take your idea and create exceptional custom exhibits with innovative and compelling designs. Rely on our experience and skills to provide your case with exceptional graphic design for litigation.